Donna Wood

Donna lives in Newnan, Georgia. She is lovingly surrounded by her four grown children and six grandchildren. She is aligned with Coweta Wellness Collective in Newnan and offers discounted services to our VETERANS.
I continue to grow and learn as new modalities are introduced and will continue to look for ways to help people. I have made a commitment dedicating my life to helping people release shocks, traumas and other energetic blocks that are stuck in their body-field allowing them to alleviate their physical pain and symptoms. I teach them to restore optimal quality of life so they can THRIVE!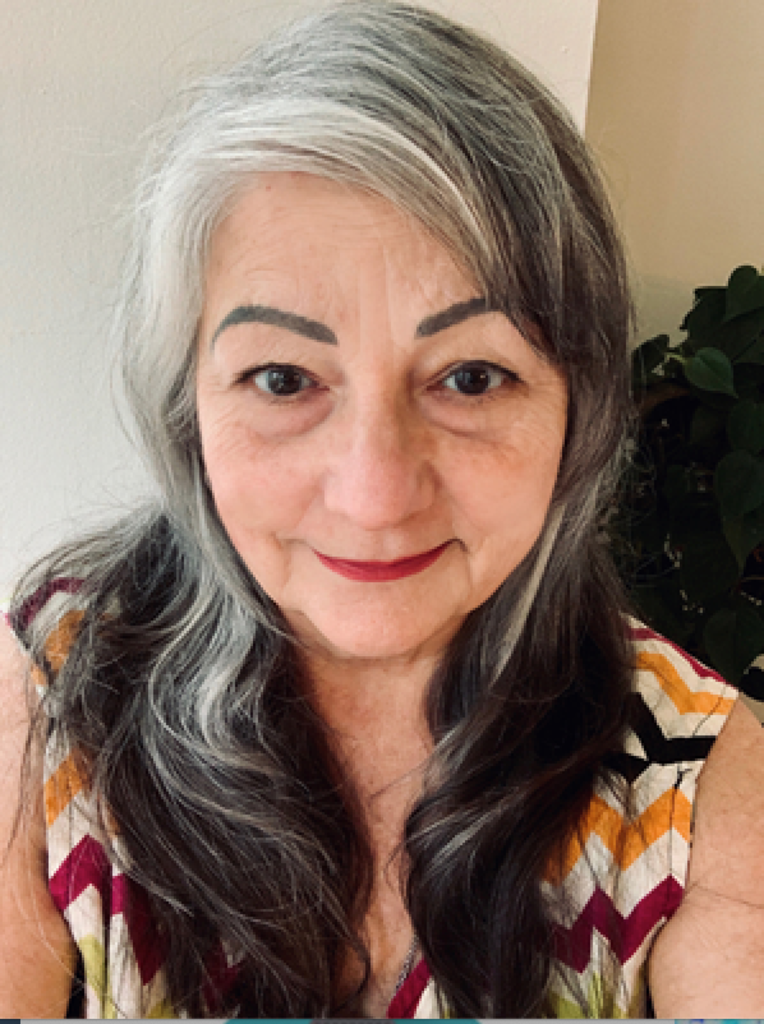 Vania Labott

I am called Vania Labott in this particular timeline. 
What do I do? Well that is a very complicated, or easy thing to explain depending on what you want to believe. I have had the honor of writing a book, so I'm an author. I have had the privilege of being an instrument used to deliver a soul from negative influences, so consider me an exorcist. I have cleansed houses from unwelcome spirits and those who have been trapped in this realm, so call me a ghost buster. I have been entrusted with the ability to heal a person from the wounds and holes left by traumas of the past, in this life and others, so I'm a soul mender.
I have a second degree in reiki according to man's degrees and expectations, so I am called an energy worker.
I see in the spirit, both good and bad, so I'm a seer. 
I learned to read tarot  when I was 14, so consider me a gypsy.
I am an inspirational artist, painting and drawing things of the Spirit, so I'm a visionary illustrator.
I have many titles and gifts, most I have not mentioned so I'm fortunate and full of gratitude.
I believe all knowledge comes from above and within, and no man can teach it what you need to truly know. All by the grace of God and my willIngness to listen to the Spirit. May I be blessed to help in any way any man or woman in need.

Vania Precious Pearl
Who I Am
My name is Kim, Kimberley, Kimbo, Kimmie, & Mom Coker. I love life and I love love.  I have practiced reflexology since 2013. I studied reflexology and aromatherapy under Roz Zollinger at The Heal Center in Roswell, Ga. I also became a Reiki Master under Michal Spiegelman at The Heal Center in 2016. Currently I am in an apprenticeship for Sacred Sound Vibration Healing under GabrielNelson Sears from Atlanta, Ga. I am also being called to the path of the Shaman.
I strive to connect at a soul level with my clients, who quickly become friends. My vision is to lovingly seek our Creator, guides, angels, and ancestors to help others and myself become balanced and heal.
Patti Cosby of Serenity Sound, LLC is a Vibrational Sound Therapy (VST) Practitioner and Facilitator of Sound Meditations, also known as Sound Journeys or Sound Baths.  
For a VST session, therapeutic Himalayan bowls are placed on and around the fully clothed body and struck gently to produce their unique vibrations and sound.  The tones will lull you in a deep relaxation and the subtle vibrations from the bowls offer a gentle "massage" to the cellular tissues of the body.  The bowls quickly ease you into a nurturing state of mindfulness and well-being.   The sound meditation sessions involves participants to come together as a group to immerse in sounds from various instruments such as the Himalayan and Crystal bowls, drum, Gong, rattles and chimes.   Singing bowls emit powerful vibrations that penetrate deeply into every cell of the body in a gentle and non-invasive way.   
The goal of using sound in a form of meditation is to relax, clear the mind, de-stress and be restored.  It also helps to clear blocked energy in our energetic and physical bodies bringing harmony to the system.   When we are truly relaxed, repair can begin.  Our body knows what it needs to heal thus will know what sounds and vibrations from the bowls resonate with it to begin the healing process. 
All matter vibrates which means every cell in our body vibrates creating an orchestra within us!  When our body is out of tune, disharmony or dis-ease may result.  Immersing ourselves in sounds and vibrations raises our frequencies to achieve balance, harmony and restoration while reducing stress and anxiety. 
Patti has facilitated sound journeys at Sea Glass Therapy and True Balance Center for Breath and Bodywork in Newnan as well as private yoga studio classes.  She will offer VST sessions at two locations:  House of Light and True Balance Center for Breath and Bodywork.  More information can be found on her website at https://www.facebook.com/serenitysoundllc.vst or her Facebook page, Serenity Sound LLC.